My youngest daughter recently moved to a 'big girl' bed and we removed all the nursery furniture from her room.
What was left looked pretty bare, but I didn't have a fortune to spend for redecorating.
My purchases- total: $58
One curtain panel that matched the quilt (handed down from big sis): On clearance at Target for $10
4 new drawer pulls and a can of enamel spray paint: Lowe's for $16
2 sets of vinyl wall decals: Etsy for $32
Curtains: Target only had one panel left in the color I wanted... but I really wanted a valence. Well- for $10 I had almost 3 yards of fabric. I cut the valence into 3 sections, pieced them together, then sewed a simple valence with just a hemmed edge and a tunnel at the top.
Tada! New curtains:
Updated nightstands:
I had these two nightstands knocking around my house. They were a yard sale find about 15 years ago. Though the nightstands originally matched they no longer had matching tops or even hardware...
Solution?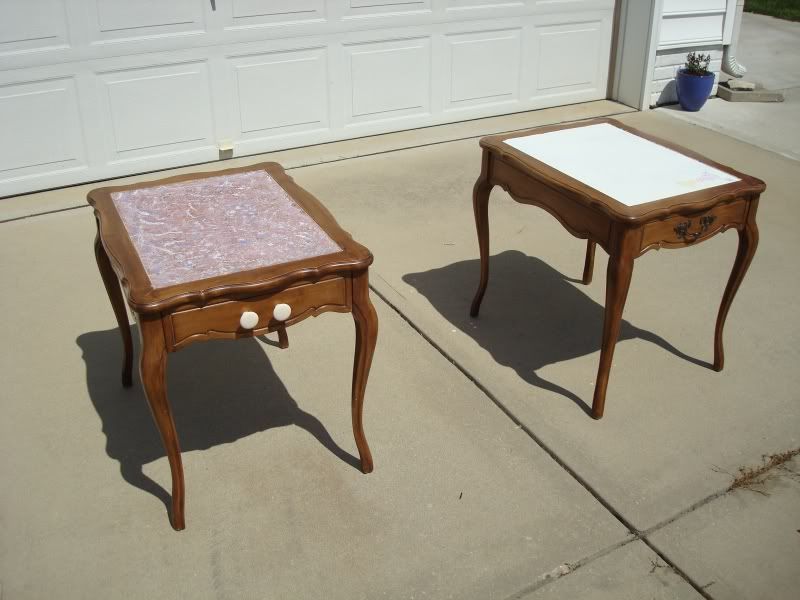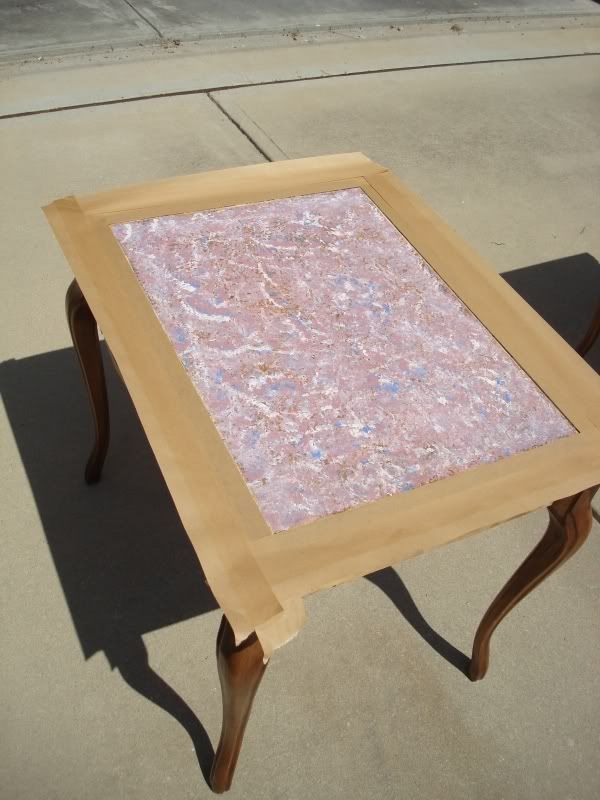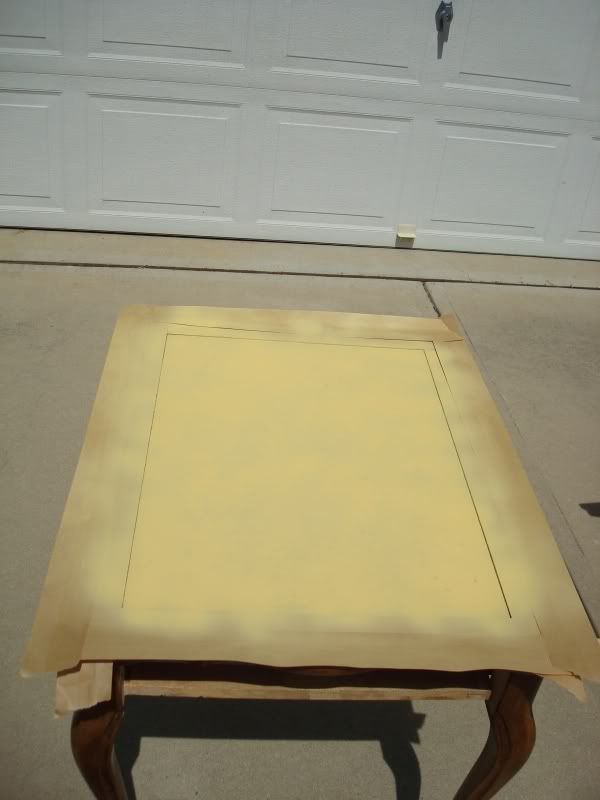 After painting (and drying) I then added some of the vinyl decals I bought to the tops of the tables. I also replaced the mismatched hardware with new matching pulls.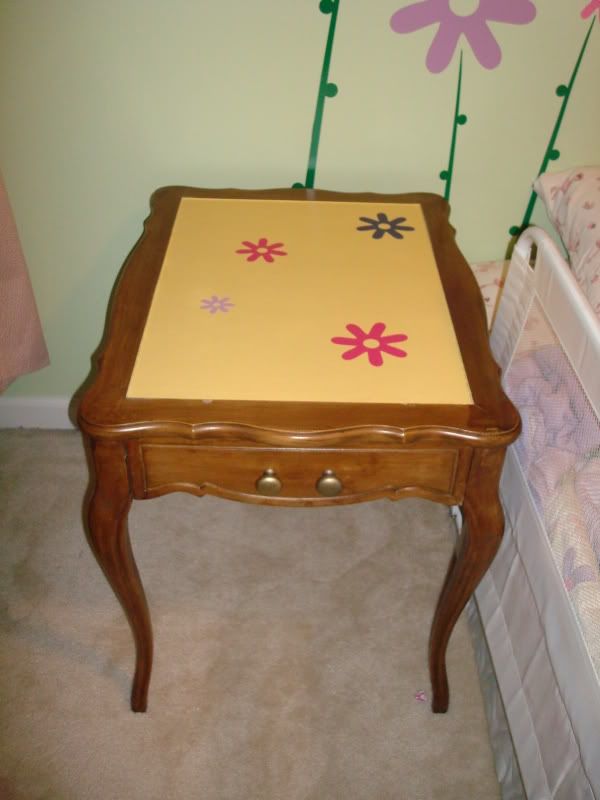 Wall decals:
These were adorable and easy to install. They come with directions that are pretty straightforward.... It's a matter of peel, stick, smooth, and remove the transfer material...
The result speaks for itself...